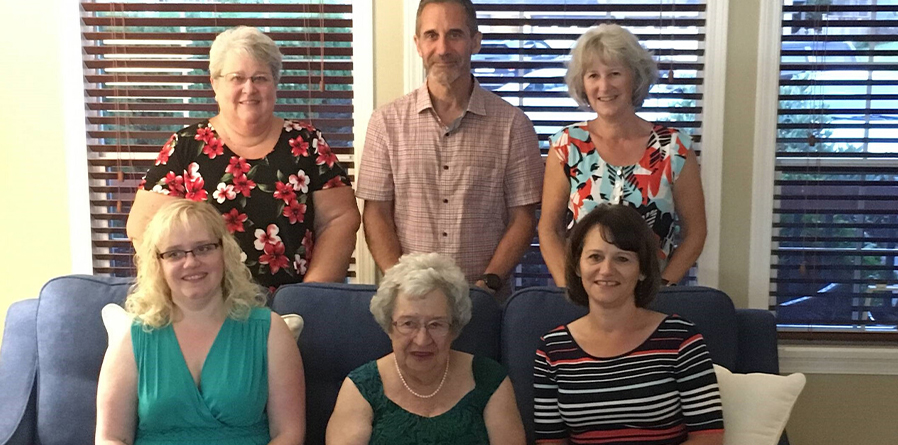 Parish Family
Retired Office Manager Leaves a Planned Gift for her Parish
Having volunteered for her parish for over 50 years, Sammy has witnessed first-hand the many blessings, along with the many challenges, that a parish encounters daily. Sammy, a Catholic Women's League member, volunteered as an organist, a CCD (Confraternity of Christian Doctrine)
coordinator, and helped in many other ministries in her parish, St. Luke's in Maple Ridge.
When she retired as the parish office manager, her desire to help her parish did not waver. Sammy's commitment to her community inspired her to leave a thoughtful gift of life insurance to her parish. "I wanted to be able to help my parish, and this is one way I can make a financial contribution."
With five children, 12 grandchildren, and four great grandchildren, St. Luke's has been an integral part of the life of her growing family. Sammy's gift will help her parish continue its mission of bringing the Gospel to the community. She hopes that her modest contribution will inspire others to do the same.