This year, $19,500 of our parish goal will be directed to the priorities of the Archdiocese and the remainder will fund  redesigning the sanctuary of our Church.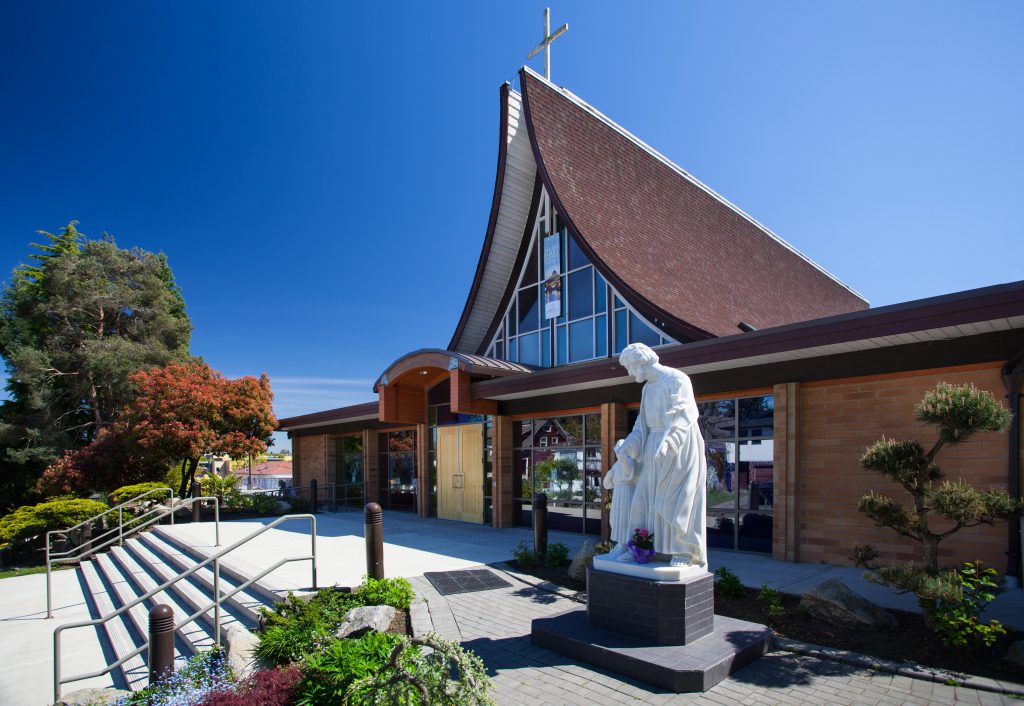 Our Parish Goal - $75,000
A word on Project Advance from
Father Guy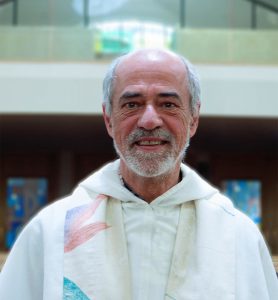 Dear Parishioners,
There's all kinds of good news coming from Project Advance this year. Two very good decisions have been made.
The first is to reduce each parish's target to half of what it was last year. This means that our target for this year is just $57,500, along with $17,250 which will be retained to cover the cost of this year's campaign, for a total of $74,750. Any amount that we raise above that will be redirected to us.
Normally, we direct the rebate we receive from Project Advance into the Building Fund. But this is not a normal year. While our expenditures are way down, so is our income. We're just barely covering our expenditures. In addition, we still have to provide the Archdiocese with another $80,000 for our "diocesan assessment". We certainly won't be able to achieve this using our ordinary revenues. Hence, this year, exceptionally, any rebate that we receive back from Project Advance will simply be kept in our account to help us get by. Last year's final rebate, by the way, was $29,468!
The second very beautiful decision that was made at the Project Advance office is that exceptionally this year, all the funds raised by Project Advance will be devoted strictly to ministries of evangelization and outreach. In particular, roughly half of the funds raised will be poured into the Archbishop's "Crisis response fund", which will be dedicated to ministries that reach out to all those who have been impacted in some way or other by the Covid pandemic. And even closer to home, "All Were Filled", a new ministry that provides families impacted by the pandemic with boxes of frozen foods has been established right here at St. Mary's! Last Friday, in its third week of operation, we distributed eleven boxes of frozen foods! Hence, it turns out that a part of the funds we contribute to Project Advance will come back to us in the form of frozen foods that we can then distribute to our families in need. Recently, the Office of Ministries and Outreach has secured partial funding for this ministry from the Government of Canada, to be administered locally by the United Way of the Lower Mainland.
This year's campaign at St. Mary's is actually doing well. At this relatively early date, we already have pledges for a total of $52,123, which means that we're just $22,627 short of our goal. This being the case, odds are good that if you contribute, a part of your contribution will return to St. Mary's.
If you've given to Project Advance previously, thank you for continuing to do so. If you have not, and if you are able to, please consider giving this year. No gift is too small. Those of you who have given before will receive a pre-printed detachable pledge card that they can use and return to the parish office in person or by mail. You can also make a pledge online by going to www.projectadvance.ca.
Help St. Mary's Parish and the entire Archdiocese continue the ministry of Jesus: feeding the hungry, healing the sick, comforting the troubled and proclaiming the Good News of God. On behalf of all those who will benefit from the funds raised in this exceptional year's Project Advance campaign, thank you and God bless.
Fr. Guy
Make your gift to St. Joseph's using the secure form below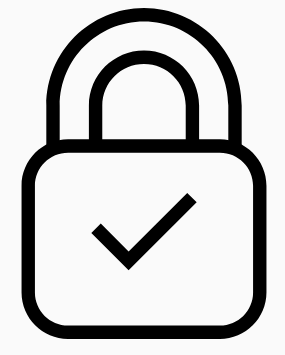 Thank you for making your gift online!

Project Advance – Registered Canadian Charity #11884 9470 RR0004