The Archbishop's Dinner has become a way for the faithful of the Archdiocese of Vancouver to gather and to hear updates from our Archbishop on the activities of the past year and where we are headed in the coming year.
Last year, we gathered virtually for the Archbishop's Dinner, and although it was convenient to hear the Archbishop's address from the comfort of our own home, we are eagerly anticipating gathering in person with you again.
We are excited to host the Tenth Annual Archbishop's Dinner at the
Hyatt Regency, Vancouver on November 10, 2021
Reception 6pm. Dinner 7pm.
Please note, all guests entering the ballroom at the Hyatt Regency Vancouver must provide proof of vaccination. The easiest way to show proof is using the BC Vaccine Card. For more information, please visit https://www2.gov.bc.ca/vaccinecard.html.
This year's Archbishop's Dinner will fund Marriage and Family Ministry in the Archdiocese of Vancouver.
Why Marriage and Family Now?
The society in which we live often makes it difficult to live a full and rich Christian family life — so hard, in fact, that nearly 40% of Canadian families are impacted by marriages which end in divorce.
In the spirit of Pope Francis' Amoris Laetitia, and under the leadership of Archbishop Miller, the Archdiocese of Vancouver's Marriage and Family Office offers fresh, practical and Christ-centered tools to better serve engaged couples, married couples, parents, and families.
To mark the 5th anniversary of Amoris Laetitia, Pope Francis has dedicated 2021 as a special Year of the Family.
This provides a perfect opportunity for our reinvigorated Marriage and Family Office to help all of us bear witness to the unique and joyful love found in marriage and the family to a culture that so desperately needs it.
The welfare of the family is decisive for the future of the world and that of the Church. – Pope Francis
Thank you to our generous sponsors!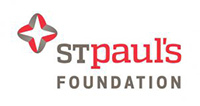 James and Veronica Weinkam
Austin and Adela Cooper Carrier Mausoleums Construction Inc. C.I.S.V.A.A.A. Hilda Abi-Rached and Family
Don and Ausma Vicic
Dr. Richard and Rina Busse
Friends of St John Paul II Academy
Gardens of Gethsemani
Mary and Terry O'Neill
Pacific CoastCom
Providence Healthcare
Richard and Vicenza Eppich
Royal LePage – Brent Roberts Realty
WealthSmart
Are you interested in becoming a sponsor or in learning more about sponsorship? Learn the benefits by clicking the button below or contact the Development Office at development@rcav.org.
Your support of the Tenth Annual Archbishop's Dinner will help prepare engaged couples through renewed marriage preparation programs; improve marriages through enrichment and parenting workshops, counselling, and retreats; and provide education and awareness of the goodness and beauty of Catholic marriage to our youth and young adults.
Frequently Asked Questions