A Message from the Director of Development
I'm sure I am with you in saying that planning for Christmas this year has been a scramble.
The complexities and struggles we face in navigating the restrictions with our friends and family are real, and our parishes are facing different but real challenges as well.
If you would like to make a special, one-time Christmas offering to your parish, we wanted to make it easy for you this year by offering the safe and simple online donation form below.
We are incredibly grateful to you for standing by your parish and our Archdiocese this year, and we hope that this page makes this Christmas a little simpler for you.
May God bless you and your family.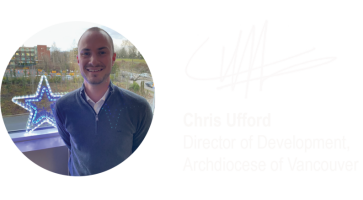 Begin your Christmas offering by selecting your parish below
Thank you! By making your Christmas offering, you are providing crucial support to carry your parish during this difficult time.