"When the crowds had had their fill, Jesus said to his disciples, 'Gather the fragments left over, so that nothing will be wasted.'" John 6:12
Launched in July 2020, All Were Filled began as a pilot program at St. Mary's, in partnership with the Archdiocese of Vancouver. It's quickly catching on and several other parishes are gearing up to offer it, too: Our Lady of Mercy in Burnaby, St. Peter's in New Westminster, St. Joseph's in Langley, and St. Patrick's in Vancouver.
Each week, boxes of frozen meals are delivered to households that are experiencing hardship as a result of the COVID-19 pandemic. COVID has affected a whole group of people who normally would not have any problems making ends meet through pandemic-related job losses, reduced hours, illness, and other factors that have put them in crisis situations.
As of November 25, 9,366 servings of food were delivered to households in need. A single box contains 42 servings of food. Your support will ensure that those in need are being helped during this critical time.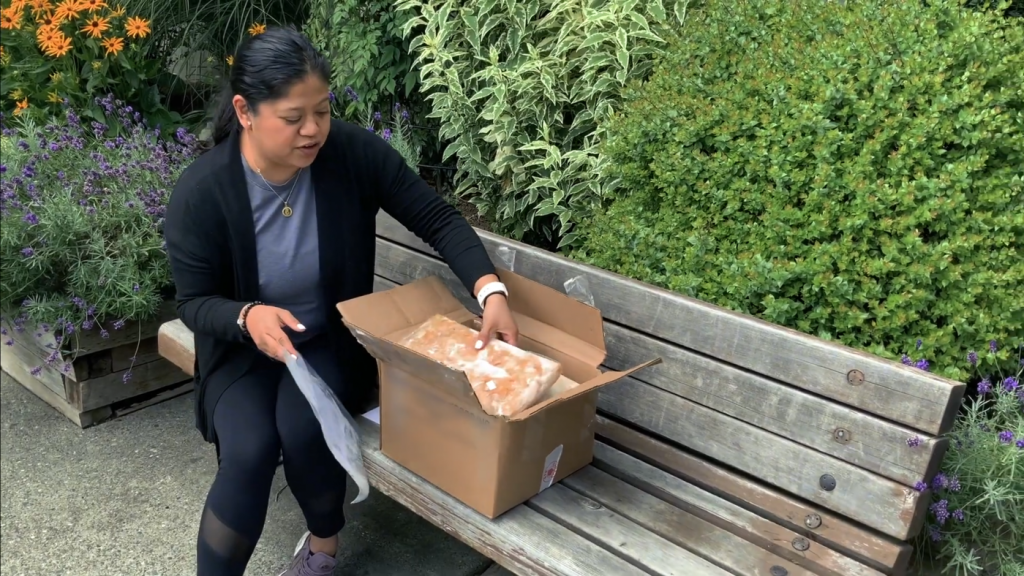 St. Mary's Parish shows a box of frozen food.

Begin your donation by entering your gift amount below
Thank you for choosing to support those in need during this time.